EYEGLASS SALE IS ON
25% Off All Designer Eyeglasses Right Now!
Come to Lifetime Eyecare in New Westminster get 25% off your favorite designer eyeglasses or even our amazing sunglasses. A very rare opportunity to get 25% off eyeglasses from Gucci, Ray Ban, Hugo Boss, Tom Ford, Michael Kors, Coach and even our top sunglass brand, Maui Jim. This summer eyeglass sale is not to be missed. You will save hundreds and get the best service on top of it all.
It is a rare occurrence that Lifetime Eyeccare has an eyeglass sale at all, since we are voted #1 BEST EYEGLASSES year after year in New Westminster. However this year, since have moved to our new location, at 625th Avenue, in uptown New Westminster, we really thought now is the time for an awesome sale. That is why we are putting every designer eyeglass and sunglass on sale just for our amazing customers in New Westminter, Burnaby, Coquitlam and everywhere else our customers travel from!

Voted #1 Best in New West Year After Year…
One thing you can always bet on with Lifetime Eyecare. You will always get the very highest quality service and products available. We even have an in-store optical lab to make sure you get exactly what you want, to make sure you look your very best.
Being voted #1 best eyeglasses and #1 best optometry in New Westminster doesn't come easy. Sure, we are not some huge, corporation that has 12 locations and charges you too much for too little. Instead, we are a locally owned, small, humble and very hard working optometry and optical that tries very hard to make each and every eye care and eyewear customer happy. As we are located ONLY in New Westminster, you have our full attention, 100% of the time.
Visit us at 625 5th Avenue, New Westminster and come to the ground floor where our brand new optical lab is also located. Go to the 7th floor after you shop at our eyeglass sale, and visit our optometrists, eye specialists and beautiful new Optometric offices. To contact us or see more about our location, click here.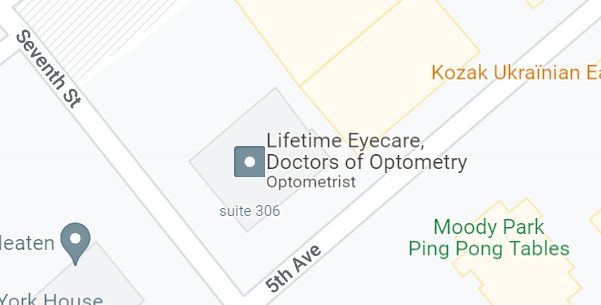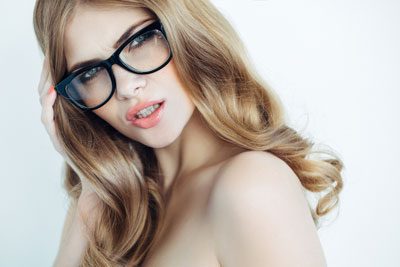 We work with each customer individually…
Because Lifetime Eyecare is in a small, beautiful town such as New Westminster, we take the time for each eyewear customer. In fact, our optical staff, as well as our eye doctors, eye specialists and eye care assistants, are all well-educated in the art of "personalized service". 
When you come to Lifetime Eyecare, you get very individual attention and yes, if you want something or need something, we do everything in our power to make that happen. Sure, we can't help you win the lottery, but we can get you great prescription eyeglass lenses at a great price, put them in some amazing, high quality frames, and give you customer service that will have you singing our praises!
Come visit Lifetime Eyecare in New Westminster, whether you live in Burnaby, Vancouver, Surrey, Coquitlam, Port Coquitlam, Delta, Richmond or beyond. Shop with us one time, and you will be coming back year after year.