Optometry & Eye Specialists in New Westminster
Dr. Bachra & Dr. Diep are here to serve you!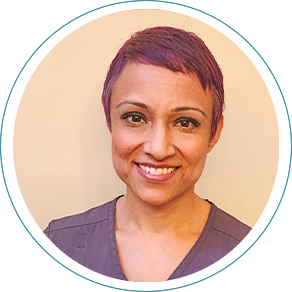 Co-Owner and Chief Optometrist
As Owner and Chief Optometrist, Dr. Bachra is responsible for making sure your experience at Lifetime Eyecare is the very best it can be. As one of the most well-known and popular Eye Specialists in New Westminster, Dr. Bachra's patients come from far and wide to be treated at Lifetime Eyecare and reserve their eyeglasses purchases for our award-winning Eyeglass Frame Bar.
Dr Bacha, Your Eye Specialists in New Westminster
Previously, Dr. Bachra has served as an Optometric Advisor to the Douglas College Dispensing Optician Program Advisory Committee (DOPT-PAC).  Additionally, Dr. Bachra served on the Board of Directors for the British Columbia Association of Optometrists (BCAO), where she met with leaders from both the Liberal and NDP parties in order to advise on healthcare and eyecare regulations and public policy.
Dr. Bachra and Lifetime Eyecare have also supported many non profits and important community organisations both here in Canada and internationally. Her dedication to both her patients and her community is at the very core of who she is as a person, as a mother and as an Eye Specialists in New Westminster. These organizations and projects include (but are not limited to) the Westminster House (Drug Rehabilitation Centre for Women), Optometrists Giving Eyesight, Fraserside Community Programs, the Lion's Club, The Massey Theatre and the Annual Hyack Swim Club Invitational.
Dr. Bachra has also traveled and worked internationally and is a fluent speaker of Punjabi.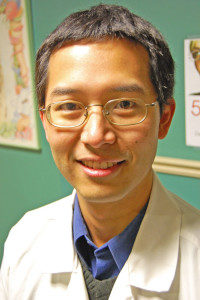 Ophthalmologist/ Retinal Specialist
Dr. Diep joined Lifetime Eyecare in 2010 after receiving his Retinal Specialist Training at the University of British Columbia. Prior to that, Dr. Diep practiced in Albany, NY as a general Ophthalmologist. Dr. Diep graduated from the Faculty of Medicine at University of Toronto.
Originally from Windsor, Ontario, Dr. Diep has permanently relocated his family to the Vancouver area. We are pleased to be the beneficiary of Dr. Diep's decision to move here and we are pround to say that we are one of the very few eyecare centres that also provides an in-house eye specialists in New Westminster on staff. When you receive a referral from one of our Optometrists, you can see Dr. Diep in a matter of weeks, not months like with most other Eye Specialists in New Westminster.

Contact Your Eye Specialists in New Westminster
Once you have a referral from an optometrist, you should contact Lifetime Eyecare to book an appointment with our Eye Specialists in New Westminster. Don't wait for the situation to get worst, give us a call today!