Eye Specialist New Westminster
WANT TO SEE OUR EYE SPECIALIST?
Why is it so great to get your eye exams at Lifetime Eyecare?
We are one of the few Eyecare Centres in the Lower Mainland to have an Eye Specialist on staff. If you need to see an eye specialist with us, you can get to see Dr. Diep within weeks, not 4 to 12 months like with other referrals. We have one on-site and on our staff, so there is no need to wait longer than you should! You can get proper care, quickly! Our eye doctors will be happy to see you!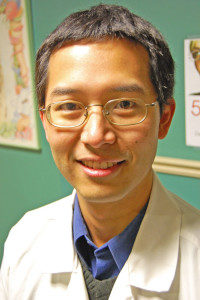 Dr. Diep joined Lifetime Eyecare in 2010 after receiving his Retinal Specialist Training at the University of British Columbia. Prior to that, Dr. Diep practiced in Albany, NY as a general Ophthalmologist. Dr. Diep graduated from the Faculty of Medicine at University of Toronto.
Originally from Windsor, Ontario, Dr. Diep has permanently relocated his family to the Vancouver area. We are pleased to be the beneficiary of Dr. Diep's decision to move here and we are pround to say that we are one of the very few eyecare centres that also provides an in-house eye specialist on staff. When you receive a referral from one of our Optometrists, you can see Dr. Diep in a matter of weeks, not months like with most other eye specialist practices.
Our experienced team of Optometrists, Eye Specialist (Ophthalmologist), Opticians and Designer Frame Experts creates one of the most complete eyecare and eyewear centres in the entire lower mainland. Voted #1 Best Eyeglass Centre every year since 2008 – Lifetime Eyecare is your #1 location for every aspect of your eye care as well as the best location for the best designer frames and the highest quality prescription lenses.
Eye specialist visits are totally FREE with MSP coverage. If you think you need an eye specialist, come visit Dr. Bachra and if she determines you are in need of an eye specialist, you will get in right away!
To see our entire list of Designer Eyewear in stock:
Our eye specialist is experienced, friendly, and available 6 days a week. Our Opticians are quick, accurate, and they know eyeglasses as well as anyone in Western Canada. Our Designer Eyeglasses, which include names such as Prada, Gucci, Versace, Ray-Ban, Armani, and much more, are all 100% guaranteed.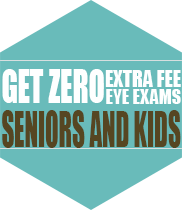 Seniors (from age 65 and beyond) and kids get zero extra fee eye exams by presenting their BC Care Card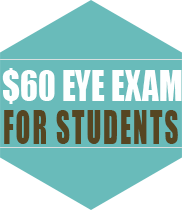 Studying isn't free… So students can breathe easy with $60 eye exams!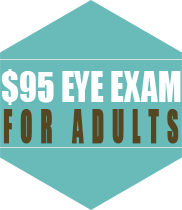 Adult Exams are $95 and include a series of pre-exam vascular and vision tests!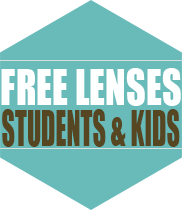 Children and students get free lenses with the purchase of any frames!
Children and students get free lenses with the purchase of any frames!
Emergency appointments with our eye specialist that relate to red-eye or some other condition are nearly always available with $0 paid out of pocket if the Optometrist identifies that there is a present condition of some kind.*
Children receive $0 extra fee eye exams through the age of 18. That means you pay NOTHING out of pocket.*
Children receive free eyeglass lenses with the purchase of any children's frame.
Seniors receive $0 extra fee eye exams every year from age 65 and beyond. Again – you pay NOTHING out of pocket.*
Adult Exams are $95 and include a series of pre-exam vascular and vision tests.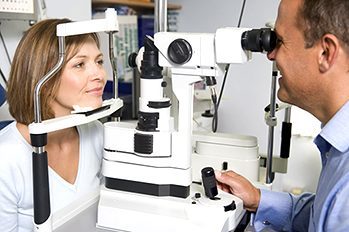 * All Children through the age of 18 and all Seniors 65 years and older with B.C. Medical Services Plan (MSP) coverage are never charged a dime extra for their exam. Nothing out of pocket for an annual exam and never a dime out of pocket for emergency appointments.
** Please note that PD (Pupil Distance) measurements are very subjective. We cannot guarantee how any third party uses that information and whether they use it correctly. This is particularly true if you plan to order eyeglasses online, as we have witnessed how a large percentage of lenses that are bought online are produced inaccurately. We do provide a 100% guarantee that any lenses that we create for you will be done properly 100% of the time, or you get to choose (a) replace the lenses or (b) get a 100% refund.
During a Comprehensive Eye Exam, We:
Investigate all vision-related concerns you are reporting.
Conduct screening tests of your eyes checking for eye-related or vascular-related diseases; these include Cataracts, Macular Degeneration, Glaucoma and Diabetes to name a few.
Conduct screening that also can identify the existence of Hyperthyroidism or Multiple Sclerosis.
Check the quality of your vision by investigating any reduced visual acuity.
Take photos of your eye (if necessary – never extra charges if conducted as part of exam).
Provide a referral and schedule a NO FEE eye exam for you with an Retinal Specialist if needed.
Provide a full vision prescription for eyewear (if applicable).
PD measurements are available upon request.
Upon request provide a full vision prescription for contact lenses.