Meet the Leadership Team of Lifetime Eyecare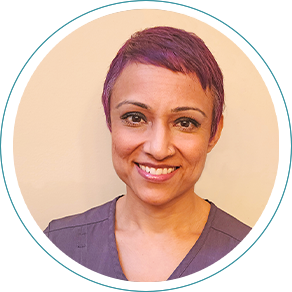 Co-Owner, Chief Optometrist
To contact Dr. Bachra, please call 604.522.1120.
As Owner and Chief Optometrist, Dr. Bachra is responsible for making sure your experience at Lifetime Eyecare is the very best it can be.
As one of the most well-known and popular optometrists in the area, Dr. Bachra's patients come from far and wide to be treated at Lifetime Eyecare and reserve their eyeglasses purchases for our award-winning Eyeglass Frame Bar.
Previously, Dr. Bachra has served as an Optometric Advisor to the Douglas College Dispensing Optician Program Advisory Committee (DOPT-PAC).  Additionally, Dr. Bachra served on the Board of Directors for the British Columbia Association of Optometrists (BCAO), where she met with leaders from both the Liberal and NDP parties in order to advise on healthcare and eyecare regulations and public policy.
Dr. Bachra and Lifetime Eyecare have also supported many non profits and important community organisations both here in Canada and internationally. Her dedication to both her patients and her community is at the very core of who she is as a person, as a mother and as an eye doctor. These organizations and projects include (but are not limited to) the Westminster House (Drug Rehabilitation Centre for Women), Optometrists Giving Eyesight, Fraserside Community Programs, the Lion's Club, The Massey Theatre and the Annual Hyack Swim Club Invitational.
Dr. Bachra has also traveled and worked internationally and is a fluent speaker of Punjabi.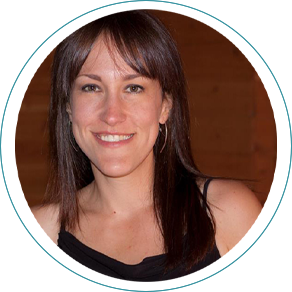 To contact Dawn, please call 604.522.1120.
Dawn Drever has been with Lifetime Eyecare since 2006 and is critical to our operations and customer care. In fact, Dawn is quite well-known with our customers and eyecare patients due to her amazing dedication and customer-first attitude. If you ever have a question, concern or comment, Dawn is your point of contact, as manages the entire staff. On top of managing the day-to-day operations, Dawn is also front and centre in terms of making sure your experience with us is the very best. Have a question, comment or concern? Dawn is your gal!
Paul W. Slusher, CEO, co-owner and husband to Dr. Bachra, is responsible for the public image and business operations of Lifetime Eyecare. Paul has has been with the company since 2008 and during this period, Lifetime Eyecare has grown over 250%. Moreover, as a company Lifetime Eyecare has been voted #1 Best Optometrists and Best Eyegkasses almost every year since 2009. Although not working "on the floor" with the staff, the customer outreach, website design, social media and expansion of our brand has been under Paul's direction for over a decade. His work has been invaluable in also developing the culture and strategy of the company, ensuring our long-term success and our public reputation.