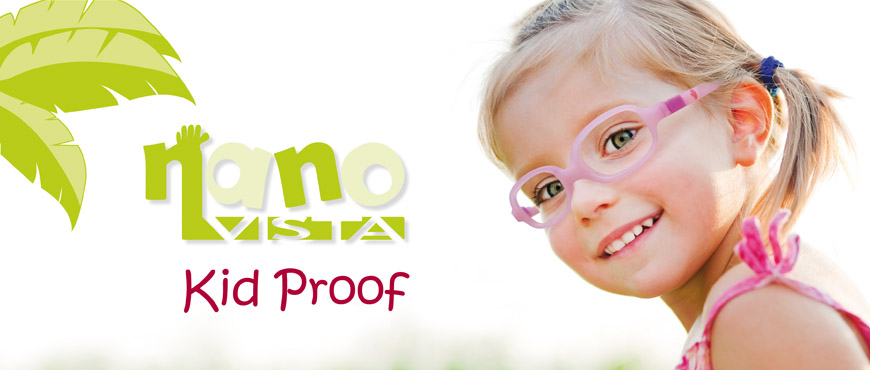 NEW: Nano Vista Eyeglass Frames for Kids now available at Lifetime Eyecare!
From the class room to the playground, your child can fully enjoy himself without fear of breaking these incredibly tough eyeglass frames.  They'll keep his eyes safe and stay whole even while your little darling wrestles on the grass, climbs monkey bars, or curiously bends them to see how far they go.
Every Nano frame comes with a mini temple tip strap and a full headband strap.  They go up to size 50, with both metal and metal-free Curving RubberTM temples. 
Nano Vista eyeglass frames are made with thermo-adjustable, patented SiliflexTM material.  Especially designed for durability, these tough frames with their patented "52" hinges are virtually unbreakable.
And just in case your child manages the impossible and breaks the unbreakable?  No worries–these lightweight, colorful frames come with a whopping 3-year warranty.